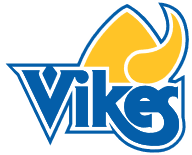 Women's and Men's 6km races, and Kids/Family 2km race.
The course is a 2km loop on grass and gravel/dirt trails.  Spikes or flats are fine.  Course map to follow.
Athletes in the 6km races must report to the starting line 15 minutes prior to the official race time to check in with the clerk of the course. Team scores will be top 5 per gender to score and maximum 7 per team to displace.
Awards will be given for top 3 individuals for Junior, University and Masters, and top team, in each 6km race. Medals for Kids/Family 2km provided by VICCA.
Entry Fee: $100 per team ($200 for combined men's and women's teams); $20 per individual / unattached runner. $10 per individual for 2km ($30 for family of 4).
Meet Entries Due: Please submit entries no later than 5 p.m. Sunday, September 19th, 2021