VICCA announces Board of Directors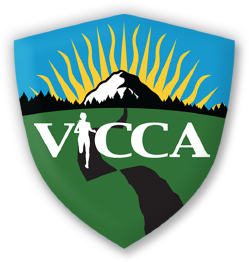 The Victoria International Cross Country Association (VICCA) held its first AGM on May 21 and elected its 2020 Board of Directors. Coming off a successful staging of the 2020 Pan Am Cross Country Championships at Bear Mountain Resort in Langford, BC in February, the Society's mandate is to organize and promote cross country events in Victoria from the regional level up to international competition.
The Board boasts a wealth of experience from representatives of running clubs and sports events to the best of Victoria's running alumni.  President of the Board is Ulla Hansen; Vice-President: Gary Duncan; Secretary: Julien Marceau and Treasurer: Paul Siluch. There are eight Directors at Large: Lori Chestnut, Bruce Deacon, Jonathan Foweraker, Louise Hodgson-Jones, Mike Kennedy, Tom Michell, Bob Reid and Keith Wells.
Hansen is a 27-time Canadian National Championship Medalist and has represented Canada seven times at the World Cross Country Championships. She was part of the original bid committee for the 2020 Pan Am Cross Country Championships and in March 2019 when the Society was formed, she was elected President of VICCA.
"It is a privilege to work with the Board of Directors who bring such incredible energy, wide ranging expertise and heartfelt community spirit to our Association," said Hansen. "We are excited to build on the success of the Pan Am Cup bringing high quality cross country events to our region."
The board's athletic alumni also includes Chestnut, nee Bowden, who is Canada's most successful Ironman Champion, winning the world title five times; Deacon – two-time Olympian, Pan Am Games Silver Medalist and General Manager of the 2020 Pan Am Cross Country Championships, and Michell – Provincial High School Track Champion, marathon runner and the 1996 Canadian Masters Track Champion in the 800m and 1500m.
With running competition on hold because of COVID-19, there are no immediate competitions on the horizon for VICCA, but a long term goal is to bid on the 2023 or 2025 World Athletics Cross Country Championship.
https://vicca.ca/wp-content/uploads/2020/07/badge.png
262
249
Louise Hodgson-Jones
https://vicca.ca/wp-content/uploads/2020/07/VICCA-logo-1.png
Louise Hodgson-Jones
2020-05-27 12:54:31
2022-01-28 11:01:33
VICCA announces Board of Directors